Inaugural No Dude 250
August 2-5 2019

Camp 4Lo is pleased to bring you the No Dude 250 all ladies Baja excursion.
Hosted by 4 of the most fabulous ladies in the wheeling world. (Scroll down to meet your hostesses)
This trip is open to all 4wd rigs. We will trail run along the beach for most of this run. Mild trails but outrageous views, amazing food, and great company will be the focus. We want to empower women to adventure into the wilds with assistance from experienced ladies and enjoy what this wonderful place has to offer. There will be a few challenges along the way. Totally voluntary. We are here to help you along the way.
Trip itinerary
Day 1
Meet at the San Ysidro border early AM
After introductions and rig check we escort you across the border and head south to Ensenada
We continue south to the little town of Santo Thomas where we pick up the Baja 500 race course to the beach. We continue on the course south for a few miles to the quaint beachside Coyote Cals Hostel Where hot showers, a nice dinner, and a comfortable bed will be waiting. Nice campfire that evening with some refreshments and great conversation.
Day 2
After breakfast we motor south along the coast for 30 miles of mild trails with some obstacles for fun.
Late afternoon making our way to the Pirate Bar for some margaritas and chips and guacamole. (The best in Baja)
As the sun starts to set we roll into Cuatro Casas Hostel a rustic surf vibed hostel We check in to our rooms and are greeted with a fresh seafood dinner and a welcoming campfire.
Day 3
Sunrise yoga, fresh coffee, and a hot breakfast to greet the day. We mount up and hit the trail along the beach where we will play in the sand and run around the dunes for a while. We end up at a place we call secret spot. A quaint secluded beach where we will have a trail lunch and a relaxing stay where you can take a swim and play in the water for a bit.
We loop back to Cuatro Casas for a celebratory dinner and campfire.
Day 4
Sunrise coffee and breakfast. Mild trail to highway 1 into Ensenada. We give you some time to do the tourist thing so you can pick some souvenirs for the folks back home.
Tacos at one of our favorite spots then back up to Tecate through the scenic Guadalupe wine region into Tecate. We escort you back through the border and we all go home.
As with all Camp4lo trips. This is an all inclusive trip. All guide services, meals, lodging, snacks, and alcohol is included.
CLICK HERE FOR TICKETS
We recommend Baja Bound Insurance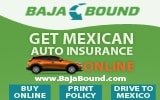 Meet your hostesses
Empire Jeep Girl @empirejeepgirl
Empire Jeep Girl
The most "seasoned" member of the NoDude 250 crew, Trish aquired her Jeep at the young age of 52!!! She cites "This truly has been the best therapy ever, and I truly recommend it for ladies of any age!!" But her off road story does not begin there ... take it back to the late 80's when she threw a leg leg over a dirt bike, her '81 CR125 .... this love affair then turned to street bikes for a few years, Kawasaki Ninja EX500 then a 95 CBR600 F3.... decided the street was not so much for her and back to the dirt it was! Spent many years working with a few off-road race teams.... enjoyed riding quads in those days then experienced spectating King of the Hammers about 8 years ago that's when she knew there would be a Jeep in her future! The great thing about owning a Jeep is it comes with instant friends! This lead to meeting so many awesome people including Matt/Camp4lo (aww) and also had the time of her life being in 3 episodes of In4lo, an off road reality show filmed at Cougar Buttes, Cleghorn and The Girls Episode .. Gold Mountain! "I am more than ecstatic to be a part of the Inaugural running of the No Dude 250 and I will be the one up at 5:00 am to see the gorgeous sunrise along with a mimosa! Let the memories begin! It's better in Baja!"
HeiDee DeStefano @Clanmcfuckery
HeiDee DeStefano
Early on in her off road life HeiDee was driving an ATV in her high school's homecoming parade and jumped a curb and plowed right into the side of one of the brand new rental cars that was driving some of the homecoming royalty. It didn't end well, but that's a story for another time. 2013 she bought a 2011 Jeep Wrangler, and it changed her life, Literally. Not long after that she acquired a Honda 450r quad, and then a Yamaha YXZ1000r side by side. After dumping the quad on the 4th season of riding she sold it, (with age comes a cage) but he Jeep and the Yamaha are still her favorites. Ocotillo Wells OHV and Big Bear are the closest wheeling to her, and she's done most of the trails there, but she's also done several trails in AZ and Northern California, and all over Johnson Valley too. She's been to Baja had an amazing time and it is quickly becoming her favorite for wheeling and TACOS !!!
Holly Poole
Holly is lover of all things off road, she's dabbled in everything from dirt bikes and quads, a Toyota TUNDRA, Polaris RZR 1000, a family owned CJ-7 and ultimately settling on her 2016 Jeep JKU. Although she is more of a Rock crawler, she doesn't discriminate when it comes to having fun. She's no newbie to leading all-girl trail runs, wheeling just as hard as the big boys, and she strives to push herself and others to grow. "I'm here to break the stereotype, inspire girls and women of all ages and just wheel and have fun." Favorite saying... "Hold my beer and watch this!"
Gianna Iniguez
Gianna (GMoney) grew up camping, riding bike,s and off roading with her family. she spent a lot of time in the garage with dad, holding the flash light, grabbing the tools from the tool box, getting her hands dirty working on the cars with him. She bought her first Jeep in 2014, a 96 XJ 2WD & sold it about a year later for a '99 XJ with 4WD and that's really when she got into the offroad scene. She attended Jeep meets, joined clubs, started going on weekend wheeling trips with people she'd never met before. She knew then that she found where she fit it. "I can honestly say it's the best thing that's ever happened to me" . You're most likely to find her outdoors, hiking with her dog, wrenching on the Jeep in the garage or wheelin with beer in hand thru the desert & mountains. "Come wheel, have a few laughs & drink some beers with us in Baja"," I promise you won't regret it"